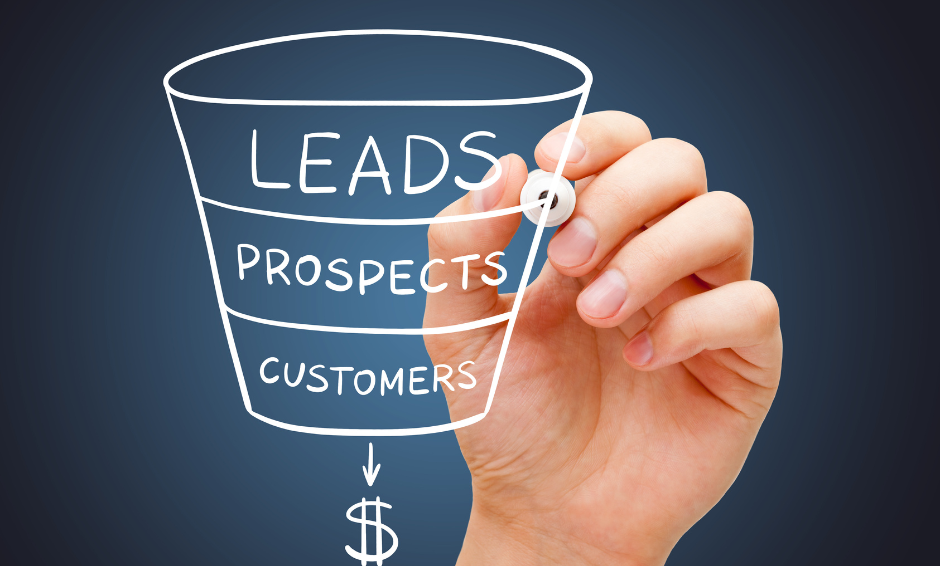 Are you struggling to convert website visitors into leads and sales? If so, a website conversion lead funnel could be the solution for your small business. This strategy is widely used by entrepreneurs and organizations such as lawyers, financial advisors, and other professionals alike. A conversion lead funnel allows you to nurture potential customers through the buying process in order to increase customer conversions. In this blog post, we'll explore what exactly a website conversion lead funnel is and how you can create one for your own business development goals. Read on to learn more about the power of an effective web-based lead funnel!
Understanding the basics of a website conversion lead funnel
Understanding the basics of a website conversion lead funnel is essential for any business looking to maximize results from its digital presence. To make this process more effective, one must first define their target audience and ensure that any content created meets their needs (i.e., people who buy, shop, or need your products or services). This also requires creating a good landing page with relevant content and a clear call to action. Many tools are available to create a landing page, and most marketing companies can whip one up relatively quickly. Once that is done, companies must strive to drive traffic to the landing page in order to maximize conversions. This is where things can get complicated. Social media is a great place to push traffic to a landing page; in some cases, the cost per click can be as low as $0.50. However, amplification via Taboola or Outbrain can be just as impactful and, in some cases, for less money. Then there's Google Ads, which can display your ads across multiple platforms and can be very effective. All of these options have to be approached differently with respect to how you set up your funnel and the corresponding adverts you would deploy to capture the initial lead. Creating a quality lead funnel takes time, effort, and investment, but it can be extremely rewarding for businesses if done correctly.
Setting up the stages of your funnel
Setting up the stages of your website conversion lead funnel doesn't have to be daunting. With the right planning and research, it doesn't have to feel overwhelming. To get started, identify the characteristics and preferences of your ideal customer. This will help you create content that resonates with them, which is an important factor in converting visitors into leads and driving sales for your business. Don't forget to segment your funnel by audience to ensure each experience is relevant, personalized, and enjoyable. These steps will streamline the sales process and set you up for success.
Crafting targeted content to engage your visitors
Crafting the right content to engage your website visitors and move them down the sales funnel is crucial in utilizing a website conversion lead funnel. By pinpointing key target audience demographics, such as age and location, and creating content that reflects their interests and needs, you can increase engagement from site visitors who are more likely to be interested in your offer. This process will also help you start framing keyword phrases that you can integrate into your copy to optimize your page for SEO. One of the most common mistakes business owners make is creating web pages that do not feature specific keywords that are associated with the products or services they sell. Failure to integrate keyword phrases onto your web pages could result in little to no traffic to your target pages. Furthermore, tailored content can help you understand each customer's journey with your business, allowing for better opportunities to develop relationships with your leads, drive conversions, and create ongoing revenue streams. When executed properly, targeted content offers immense potential for much higher returns on investment than generic web or email campaigns.
Collecting and segmenting leads for personalization
Personalization is key to a successful website conversion lead funnel. Through the collection and segmentation of leads, marketers are able to tailor their campaigns more specifically to fit the individual consumer, driving conversions in the process. Doing so allows for a greater understanding of consumer behavior and preferences, enabling more effective communication between the business and its customers. With clever collecting and segmentation techniques, brands can target consumers in ways that make them feel seen, valued, and understood.
Automating your lead nurturing process
Automating your lead nurturing process is an effective way to transform interested website visitors into leads. By automating the lead nurturing process, you can welcome and guide customers through the sales funnel with targeted messages, personalized content, and valuable offers. This allows prospects to engage quickly and easily on their own terms and can help move them closer to converting leads into customers. Plus, having automated processes in place helps streamline the entire workflow while saving time so that you can focus on other areas of your business.
Measuring success with analytics and optimization
Analyzing website performance is important for any online business to measure success. Thankfully there are ways to track and optimize every step of the website conversion lead funnel, from capturing leads to nurturing them through the sales process. One great tool for this kind of optimization is SEMrush.com or AgencyAnalytics.com; with these services, you can analyze your visitor flow, understand the effect of various campaigns on conversion rates, and measure the value of different channels in your marketing mix. When paid appropriate attention to and analyzed correctly, such data provides invaluable insights into website performance and helps establish strategies that have proven successful over time.
Crafting your business's website conversion lead funnel is essential for successful marketing and sales. Once you have developed your funnel strategy and chosen the right content and solution to nurture those leads, you should track success with analytics, optimization, and carefully measure the ROI. It may take some time and effort to produce a successful funnel and bring in customers, but when done correctly, a website conversion lead funnel can be a powerful tool for generating lucrative profits. With the right knowledge, planning, automation of processes, and stellar customer service, you can turn visitors into loyal customers who keep returning to purchase your product or services.