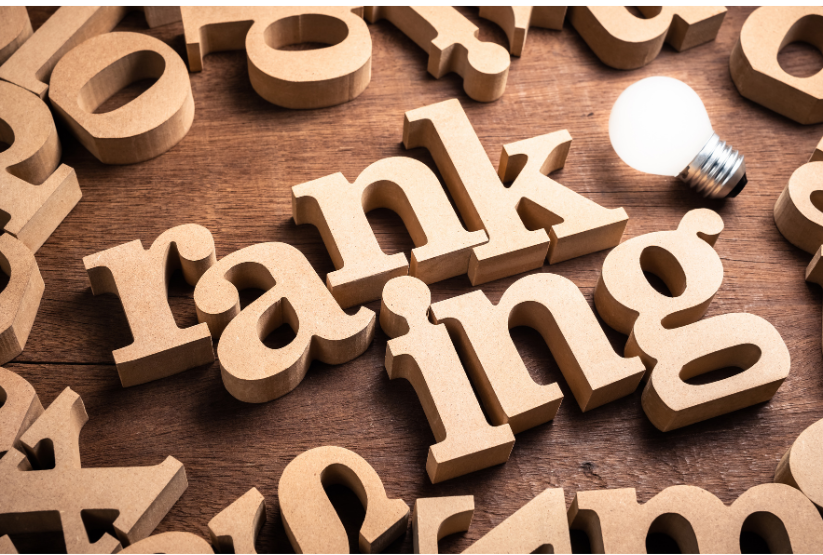 Are you a small business owner or organization wanting to capture the competitive benefits of appearing at the top of Google's organic search engine rankings? If that's the case, then you are probably aware that one of the most effective ways of driving traffic to your website is through your web page(s) ranking for keywords relevant to your content. But how do you ensure that this happens? While there may be a range of steps involved, and it can take time as well as effort to send more visitors searching for what you have on offer, by familiarizing yourself with all aspects related to ranking a single keyword phrase in Google – from conducting keyword research right through to monitoring and tracking progress –you can become better equipped when it comes optimizing your content. In this article, we will explore each step necessary in order to achieve success online; broken down into easy-to-follow sections so entrepreneurs like yourself can focus on capturing those organic search results.
Conducting Keyword Research to identify the best keyword phrases to target
Successful rankings for a single keyword in Google start with careful and thorough keyword research. Identifying the best headwords, long tail keywords, phrases, and questions your customers might ask can make or break your success. By researching and analyzing the competitive landscape, you can narrow down the breadth of your focus and find the successful keyword combinations that will rank your content well in search results. This preliminary research is necessary to increase visibility and drive traffic from organic search results.
Analyzing Your Competitors and their Strategies for Ranking
Analyzing your competition is essential to understand their SEO strategy while looking to rank high on Google. A few paid search engine tools can help you accurately research and pinpoint other websites' rankings. Use Spyfu.com or other keyword discovery tools to find money phrases and organic and PPC keyword sets from your competitors, track competitor rankings over time, and determine which backlinks may send them the strongest signals. Studying your direct competition's backlink structure will provide insights about what quality content to produce for maximum exposure and how to increase visibility through link-building activities. With this knowledge, you will be able to gain an advantage in your own ranking efforts.
Optimizing Your Content for the Selected Keyword Phrase
Optimizing your content for a single keyword phrase is an important part of ranking it in Google. To succeed, it's recommended that content pieces include a minimum word count of 2,500 words and include the target keyword phrase in the content's title. It's also important to repeat your target keyword phrase at least 4 times throughout the body copy, which will help send a signal to search engines that this page is relevant to that topic. For instance, if your target keyword phrase is 'East Bay Italian Restaurants or 'Fee Only Financial Advisor in Toronto,' these phrases should technically be integrated into your article title and four additional times throughout the article. This type of repetition may feel unnatural; however, this formula is proven to work, so figuring out how to effectively incorporate it is advantageous to the goal of ranking in the top search results. To achieve these results and continually monitor progress, leverage tools that provide competitor analysis, on-page optimization, link building, and tracking software so you have all the data points available to make informed decisions.
Improving on-page Optimization to Enhance Your Rankings
If you're looking to boost your website rankings in Google, it's important to ensure your on-page optimization is up to scratch. An easy way to do that is by implementing the Yoast plugin for WordPress, as this ensures all of the technical elements are in order and can help you achieve top rankings. Additionally, tools like AgencyAnalytics.com provide valuable insights by running an on-page audit that evaluates page titles, meta descriptions, heading tags, and more so you can identify areas where improvement is necessary. Refining your on-page optimization can make a huge difference in improving your rankings and driving organic traffic to your site.
Building High-Quality Backlinks from Relevant Sources
Building high-quality backlinks is essential for optimizing a website for any keyword. However, merely buying cheap backlinks will not do the trick; instead, try to secure relevant, high-quality links from good sources. It's worth the extra effort because these links will make your website more visible in search engine rankings and generate valuable web traffic since people tend to click on such links more often than low-quality ones. In other words, a well-thought-out link-building plan involving researching and finding relevant sources can boost your ranking results on Google.
Monitoring and Tracking Your Progress Regularly
Keeping track of your progress is important to optimizing your website rankings. Without it, you wouldn't be able to measure the impact of any changes and identify areas you can improve upon. To monitor your progress, start by looking at the ranking of your keyword in Google and then note any increases or decreases over time. You should also periodically monitor the number and quality of backlinks you have pointing to the webpage in question so that you can keep track of how effective your link-building efforts are. By monitoring and tracking regularly, you can tweak and refine strategies until you see the desired results.
Overall, keyword ranking is an important element of SEO, and it takes a great deal of research and hard work to achieve top-level rankings. However, with the right tips and tricks and a concerted effort, you can get your website to rank high in search engine results pages (SERPs). By following the steps outlined in this blog post, you'll be well on your way to achieving keyword rankings for your desired search terms. These steps will also help you build a long-term SEO strategy that will bring consistently good results. Reach out to a qualified marketing company with experience optimizing for keywords if you wish to get further guidance or assistance.